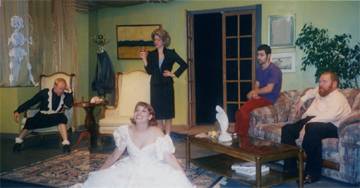 PTERODACTYLS. (L to R) Dean Hart as Tommy, Cicely Bosley as Emma, Jessi Gormezano as Grace, Gabriel Hopen as Todd, Dana Cogar as Arthur.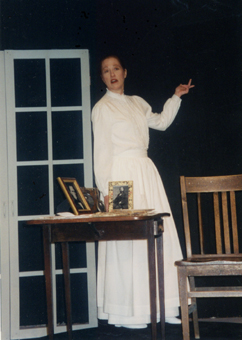 Lydia Mong as Emily Dickinson in Jean Battlo's OF FRECKLED HUMAN NATURE.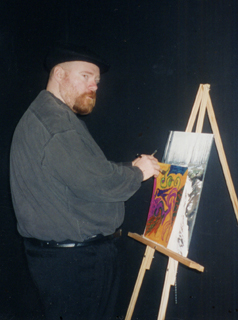 Dana Cogar as Theo van Gogh/Vincent in Leonard Nimoy's VINCENT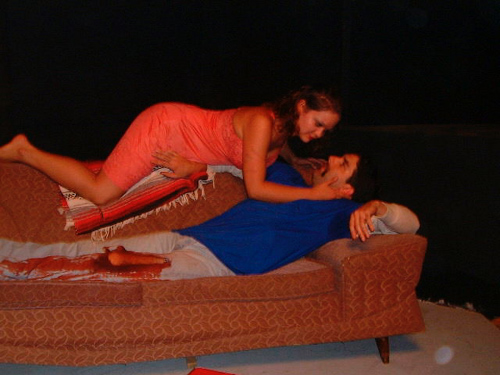 Kassi Hines as Beth and David Spencer as Frank in Sam Shepard's A LIE OF THE MIND.
Click here for more scenes from this show.